︎︎︎BENEDIKT WALDMANN




KrautOnDemand
Aktion
2020 (ongoing)

Link

Durch die Verwendung des Prinzips des "Astroturfing" (des Einsatzes von bezahlten Demonstrierenden) soll dazu angeregt werden, die aktuelle Protestkultur kritisch zu betrachten. Werden Proteste gekapert? Wessen Meinung wird vertreten?
Die Bereitschaft, als Demonstrant*in eine Meinung zu vertreten, die nicht zwangsläufig die eigene ist, stellt als Akt exemplarisch-subversiv dar, wie eine fremde Agenda in eine Demonstration eingeschleust werden kann, ohne dass sich die Hintermänner oder -frauen zu erkennen geben müssen.


By using the principle of "astroturfing" (the use of paid demonstrators), the aim is to encourage a critical view of the current protest culture. Are protests hijacked? Whose opinion is represented?
The willingness to represent an opinion as a demonstrator that is not necessarily one's own is an exemplary subversive act that shows how a foreign agenda can be infiltrated into a demonstration without the men or women behind it having to reveal themselves.



---


Quo vadis?
Video
2020

Link

Quo vadis? ist der Versuch, die Ratlosigkeit, die die Ausschreitungen in Stuttgart sowie deren erst begonnene Aufarbeitung in mir verursacht haben, und die ich als symptomatisch für ein sich immer weiter verschärfendes gesellschaftliches Klima empfinde, darzustellen. Während unzählige Interviews, Informationen und Erklärungsversuche über alle Kanäle gesendet werden, wandle ich als Einzelner durch eine Welt, die ich vertraut und gleichzeitig verändert vorfinde. Den Spuren der für mich nur fragmentarisch zu begreifenden Geschehnissen folgend, hoffe ich, eine Erklärung zu finden und so meiner Hilflosigkeit zu entfliehen.

Quo vadis? is an attempt to portray the helplessness that the riots in Stuttgart caused in me, which I consider symptomatic of an ever worsening social climate. While countless interviews, information and attempts at explanation are broadcast through all channels, I am wandering as an individual through a world that I find familiar and at the same time changed. Following the traces of the events, which for me can only be understood in fragments, I hope to find an explanation and thus escape my helplessness.










ohne Titel (Viel Glück!)
Mixed Media
2020



---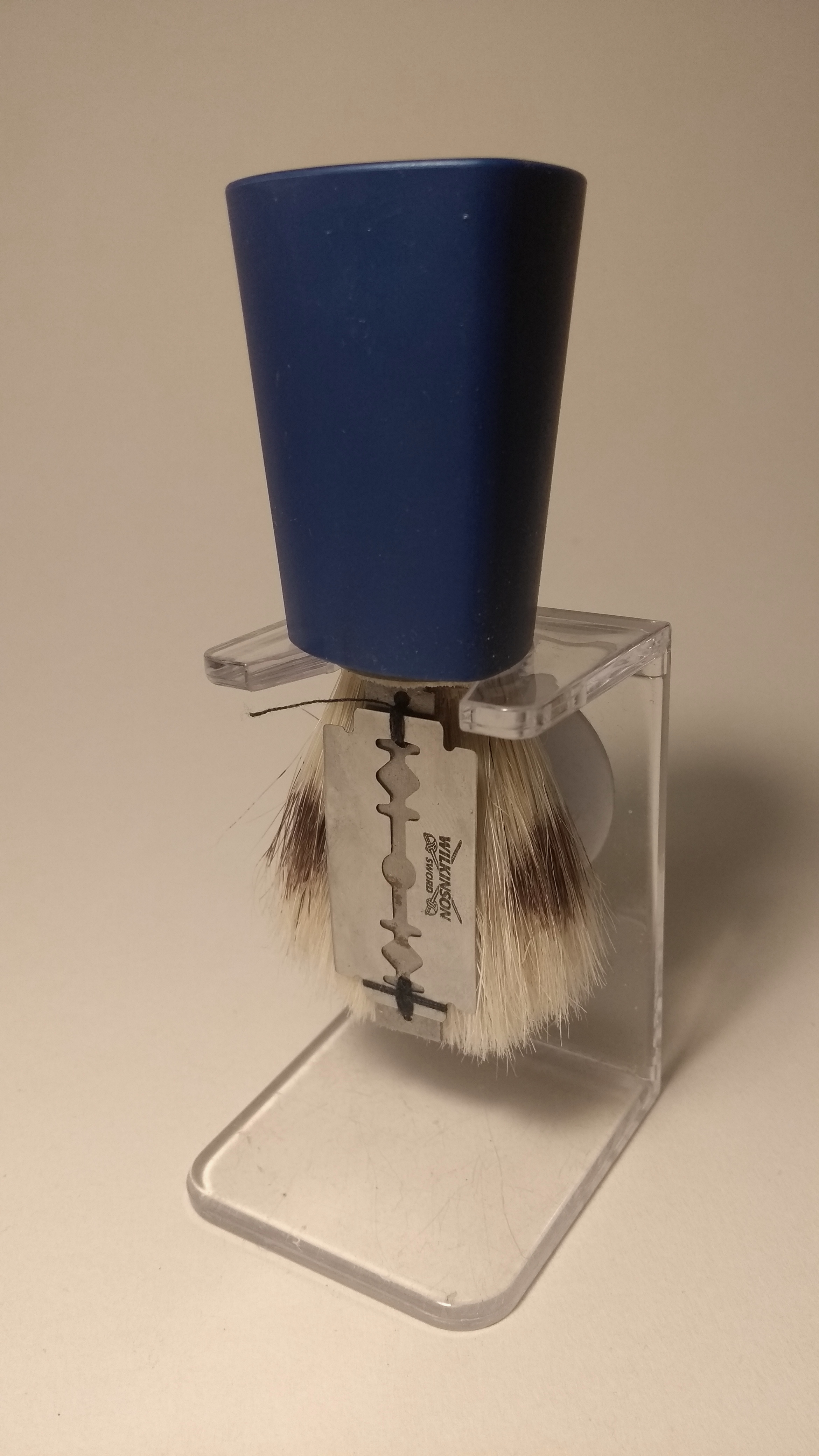 Zeitsparer I-IV
Mixed Media
2019



---


Neun Bündel Dachlatten
Mixed Media
2019



---



CV // BENEDIKT WALDMANN



born 1994 in Rothenburg ob der Tauber (DE)
lives and works in Stuttgart (DE)


EDUCATION



since 2018

State Academy of Art and Design Stuttgart, Prof. Birgit Brenner, !Mediengruppe Bitnik and Prof. Andreas Opiolka

2014-2018

Apprenticeship and employment as a watchmaker



EXHIBITIONS



2019
2020

Kunst im Hinterhof, Stuttgart (DE)

Zeit die drauf geht, Bergstaffel, Obertürkheim (DE)

odds without ends,

digital exhibition

(DE)

since 2019

Rundgang, ABK Stuttgart, Stuttgart (DE)